We've all thought it, right? Orlando International Airport is fine, as far as it goes. But what if there were an airport at Walt Disney World itself? What if you could fly directly into the Magic Kingdom, without the need for a rental car, a bus, or those seemingly endless toll booths. Wouldn't that be just fine?
Well, have we got news for you. Once upon a dream, there was an airport at Walt Disney World. And, as you might expect, it was about as strange as it could possibly have been.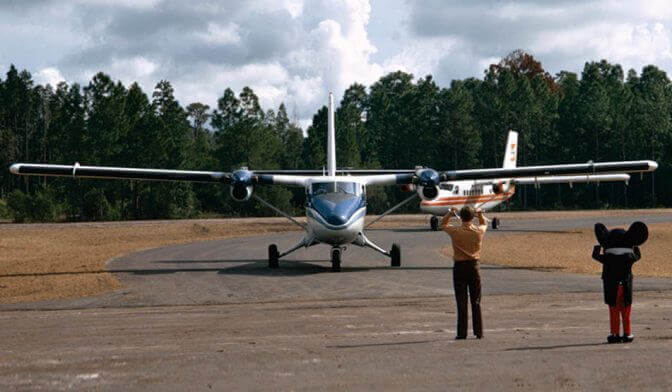 Of course, when we say "airport," we really mean "landing strip." And when we say "landing strip," we really mean musical-landing-strip-that-plays-a-tune-when-the-plane-hits-it. That's right. The only runway ever to have operated at Walt Disney World played a song when the aircraft landed on it. The Walt Disney World Airport — really the Lake Buena Vista STOLPort Runway — was used for just two years, by a tiny carrier called Shawnee Airlines. And when Shawnee's tiny planes landed, the runway — which had been carefully grooved in much the same way as was a 1970s vinyl record — would "play" When You Wish Upon a Star.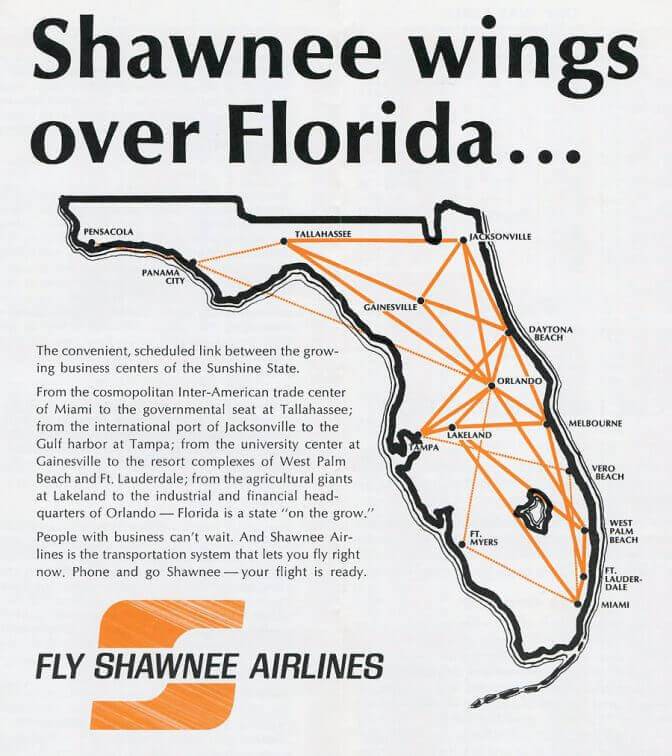 So, for a brief time, well-to-do visitors from Tampa, Palm Beach, Fort Lauderdale, Daytona Beach, or Orlando itself could fly directly into the Magic Kingdom on a de Havilland Canada DHC-6 Twin Otter turboprop.
Now? Well, now the whole thing is sadly defunct. For a start, the 1970s monorail expansion made it impossible to land a plane on the runway. And, anyhow, the airspace above Disney World has been a no-fly zone since 9/11. Also, Disney removed the grooves in 2008, so if you veer off the road in search of it when you enter the resort, you'll have nothing interesting to show the cops that follow you into the swamp.
But, before it was a parking lot, it really did exist. And it really was delightfully weird.