Disney is well-known for reusing its old animatronics in its new attractions. Many of the characters dotted around Disneyland's Splash Mountain came from the show America Sings. The Three Caballeros in Epcot's Gran Fiesta Tour once appeared in the Magic Kingdom's Mickey Mouse Revue (and, after that, in the same ride in Tokyo). And the seven dwarves in the final scene of Magic Kingdom's Seven Dwarfs Mine Train were taken from one of the rides it replaced: Snow White's Scary Adventures.
But did you know that Walt Disney World has also reused figures from the Hall of Presidents and placed them in different roles within Epcot's Spaceship Earth? This monk, for example, was once John Adams, noted Founding Father and the second president of the United States (1797-1801):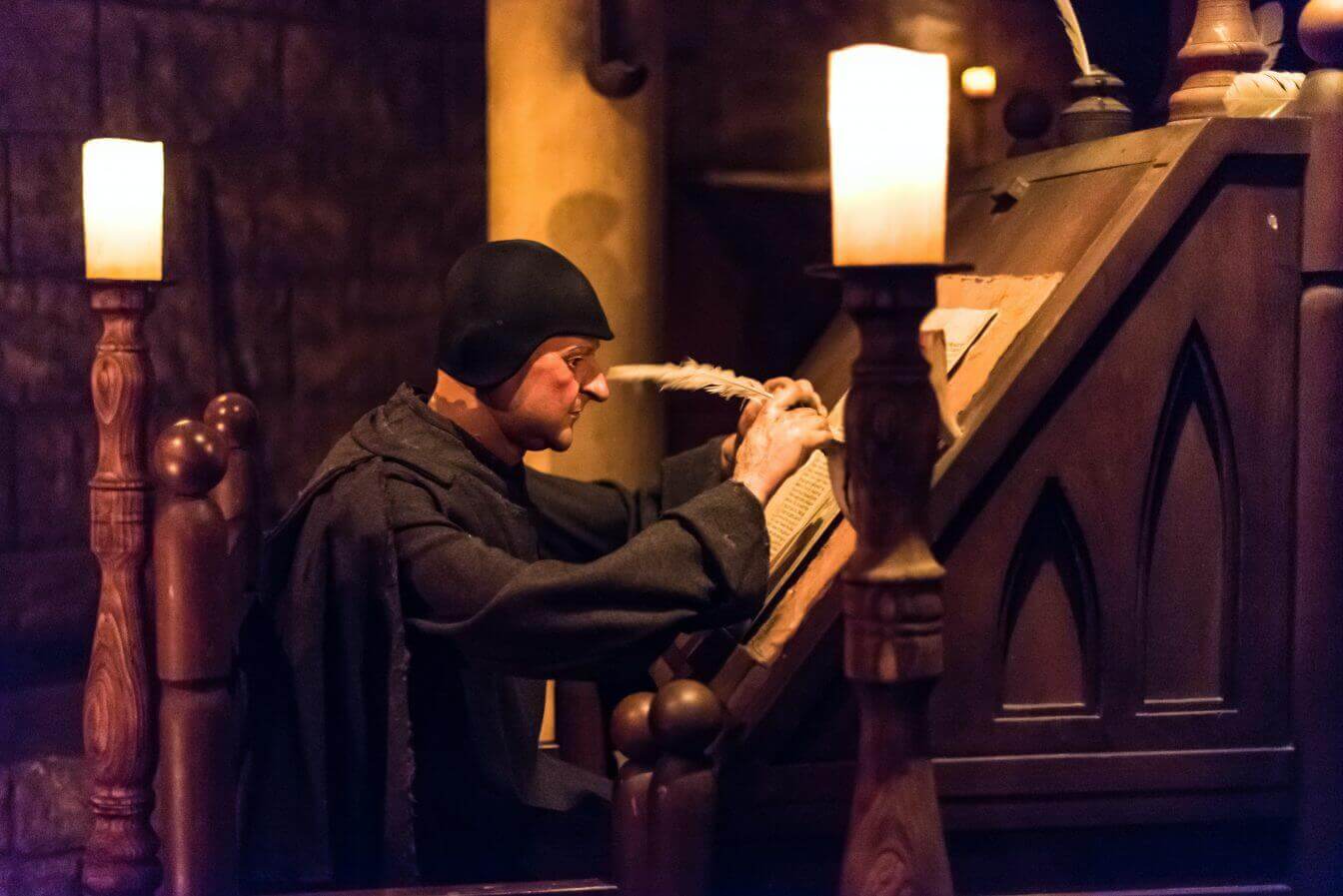 And these two figures — namely, Johannes Gutenberg and his printing assistant — were once James Buchanan (1857-1861) and Andrew Jackson (1829-1837) respectively: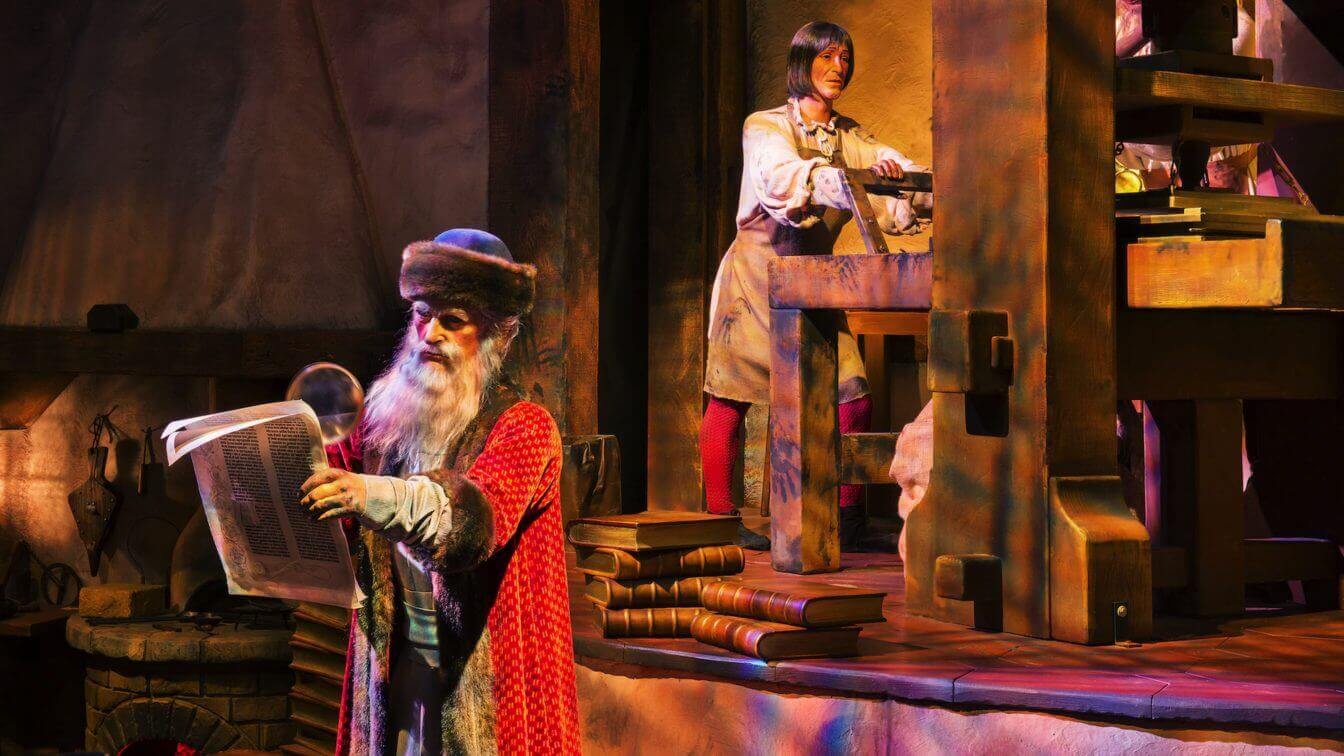 According to the Imagineers who worked on the original Spaceship Earth offering, the following presidents were also repurposed:
Dwight D. Eisenhower (1953-1961) became a mandolin player
William Howard Taft (1909-1913) became an Egyptian Priest
Teddy Roosevelt (1901-1909) became a Roman Senator
Franklin Pierce (1853-1857) became a scholar sitting on the floor
Zachary Taylor (1849-50) became a Roman Centurion
John Tyler (1841-1845)  became a Turk
The jokes write themselves.