It's true. Inside the 189-foot tall Cinderella Castle that serves as the centerpiece of Walt Disney World's Magic Kingdom, there is an ornate hotel suite, replete with two queen beds, his-and-hers sinks, and a garden tub.
Alas, you will probably never be able to stay there.
The idea of putting an apartment inside Walt Disney World's enormous castle was first mooted during the park's design phase, primarily so that Walt would have somewhere fun to stay with his family while visiting from California. Unfortunately, Walt died in late 1966, before construction was even started, so when the park opened in 1971, the castle remained apartment-less.
Over the years, the space was used for a variety of functions, including as a storage unit and an office for the park's telephone operators. And then, in 2006, Disney finally got around to building it out.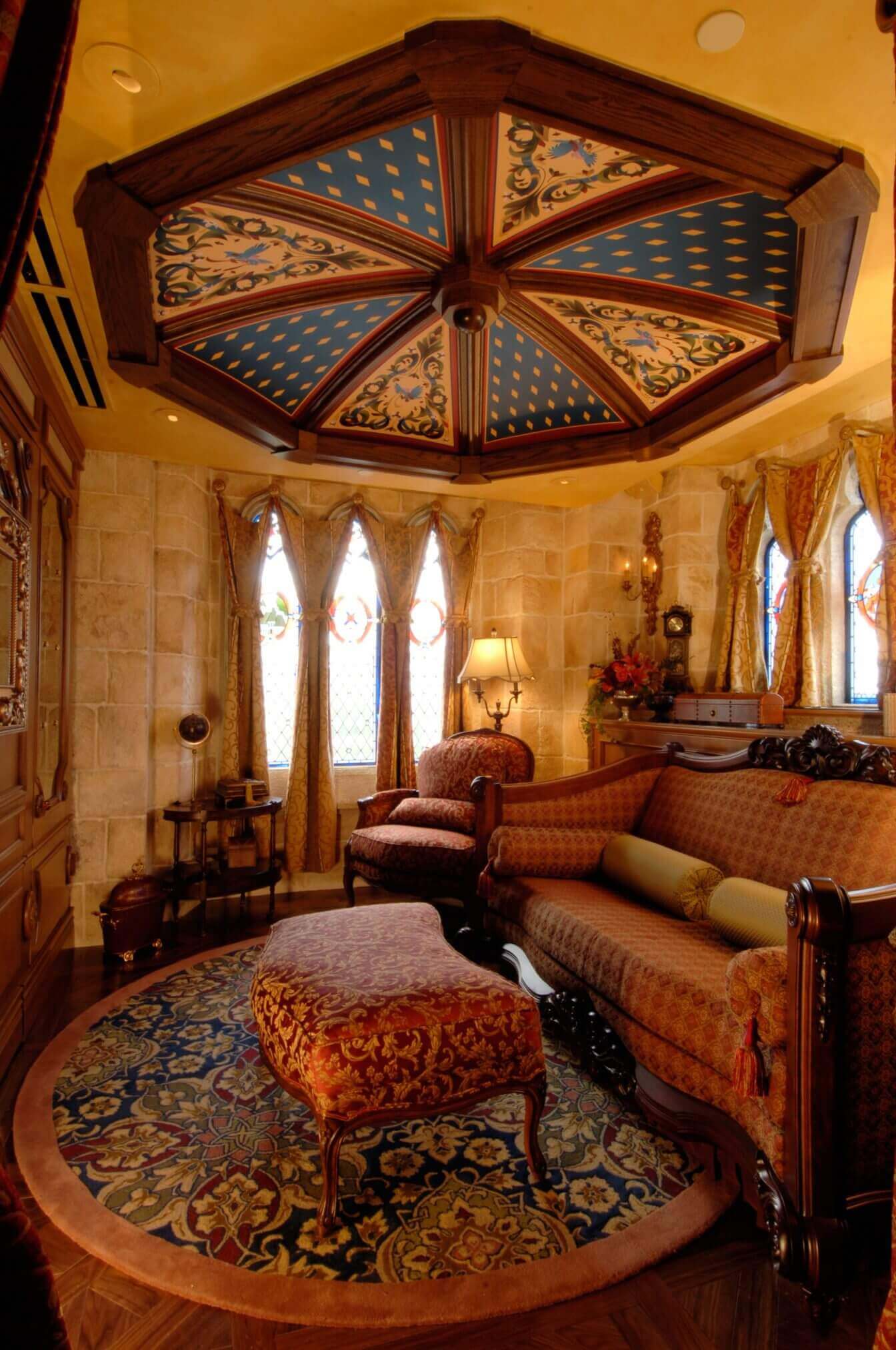 And boy did they make it fancy. At around 650 square feet, the suite is on the smaller side. But it is exquisitely themed — right down to the magic mirror that transforms from a looking glass into a television at the touch of a button.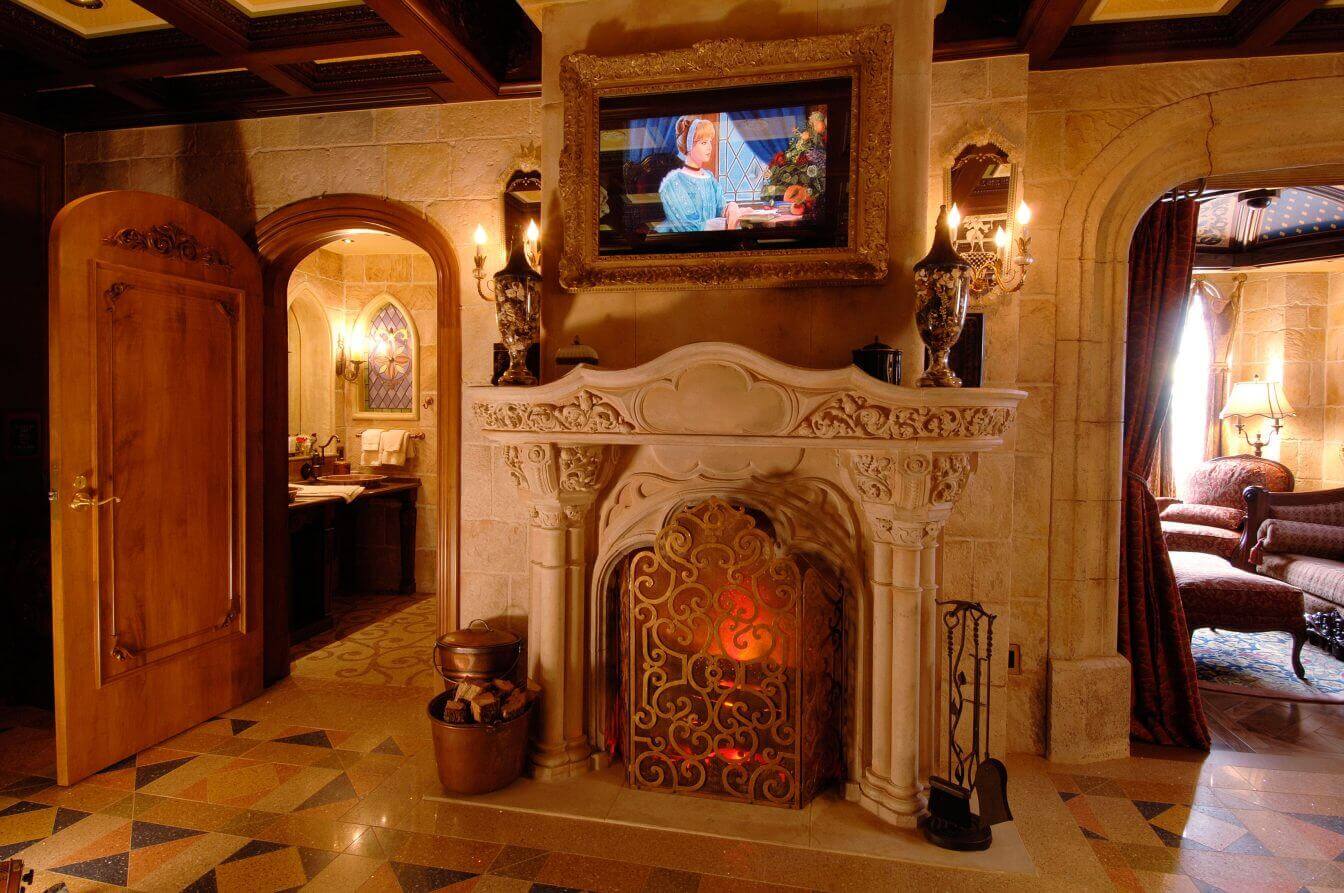 The attention to detail is stunning: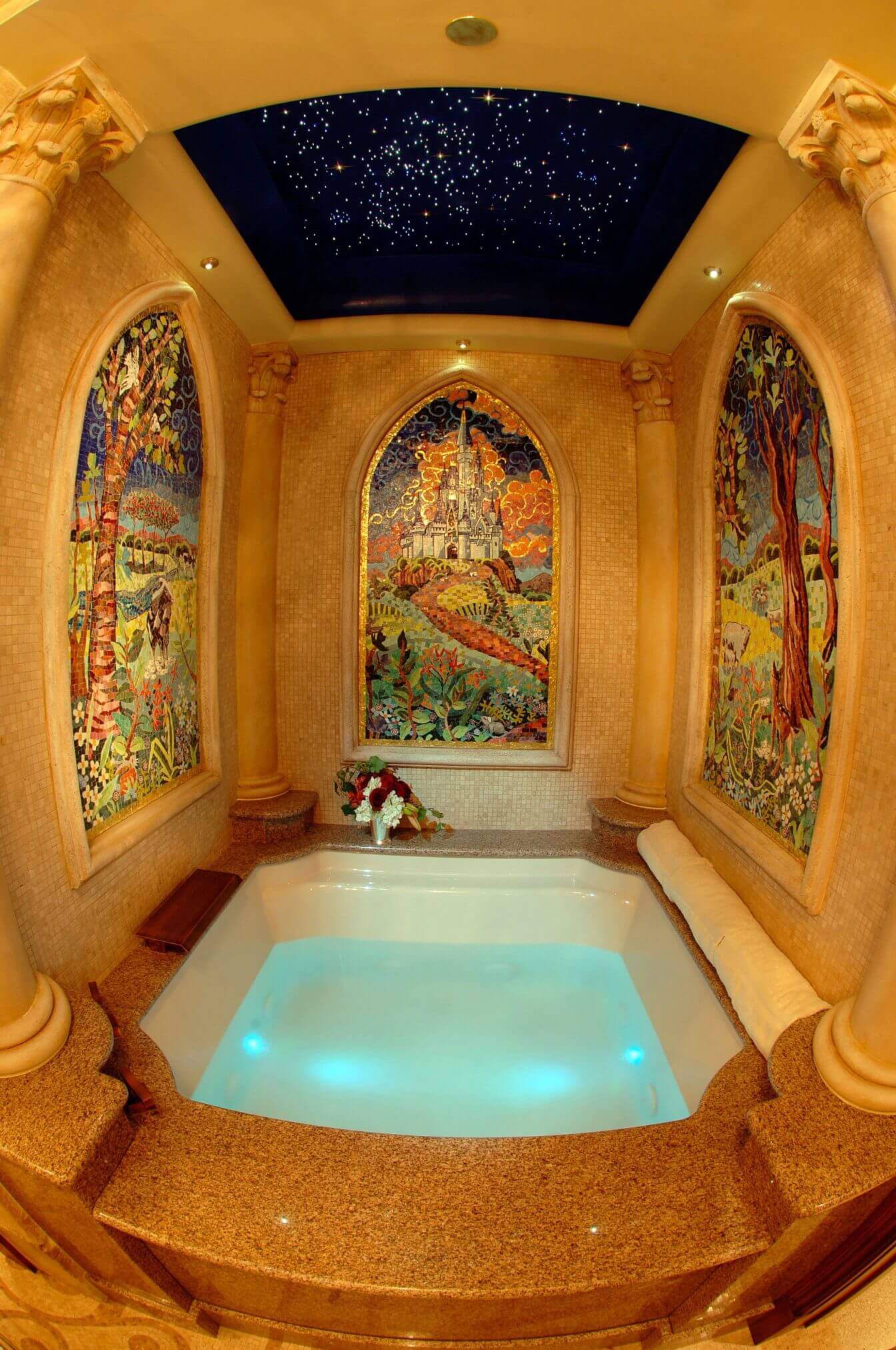 And the beds look fit for Cinderella herself: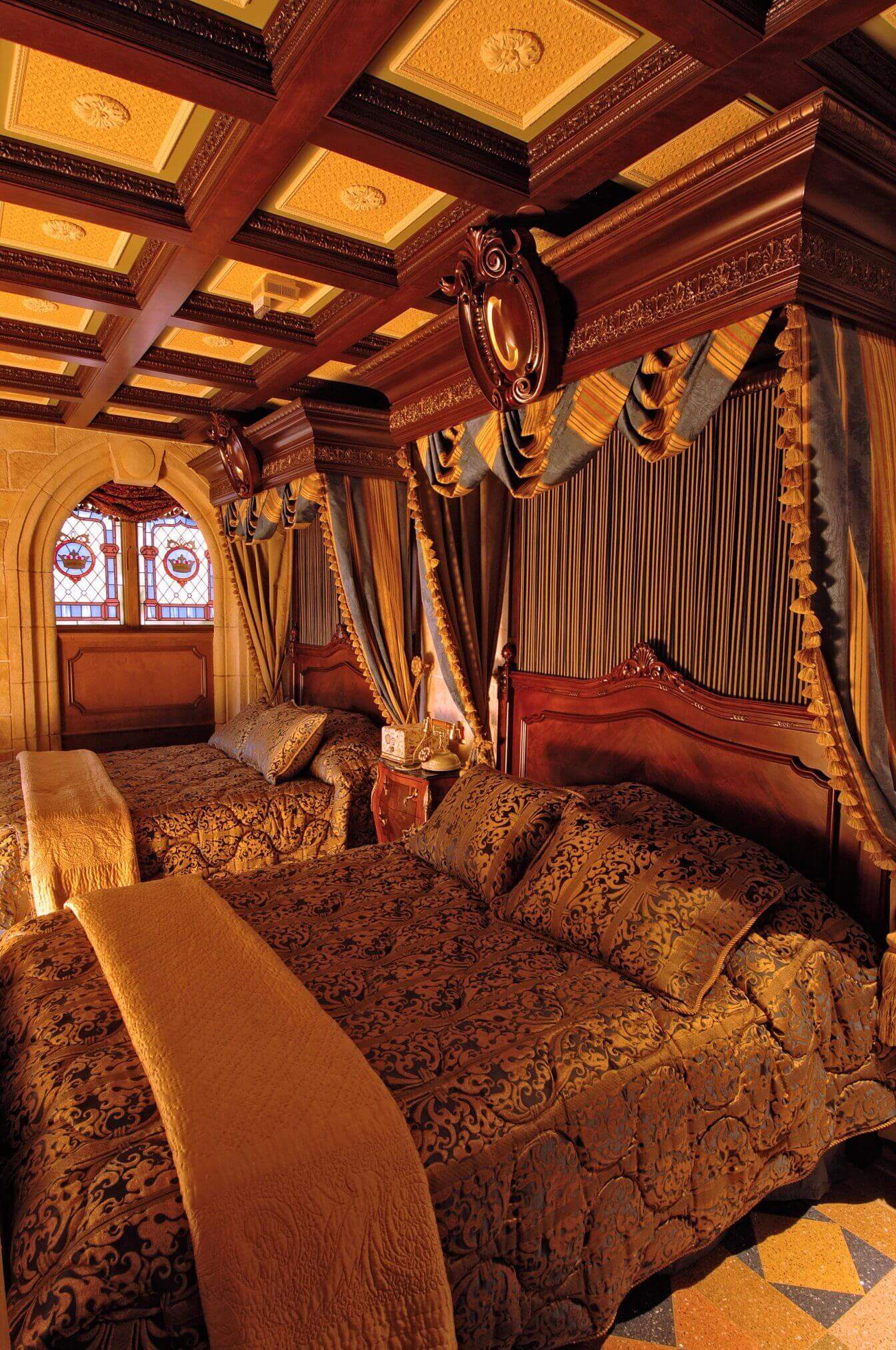 Unfortunately, there is no way of booking the suite — yes, even if you're fabulously rich. Since 2007, Walt Disney World has limited its use to the lucky winners of its competitions and sweepstakes, with a few celebrity visitors thrown into the mix for good measure.
Nice work, if you can get it.