Disneyland's famous Matterhorn Bobsleds attraction is noteworthy in a whole host of ways. It was the world's first tubular steel rollercoaster. It was the world's first rollercoaster to feature multiple cars on the same track. It is one of the only major Disney attractions that is available in only one park (want to ride Matterhorn, you'll have to go to California). And it is the only Disney ride that has a basketball court hidden inside its structure.
Yes, really. About two-thirds of the way up the mountain, just above the lift-hill engines, there's a small, but very real, basketball court.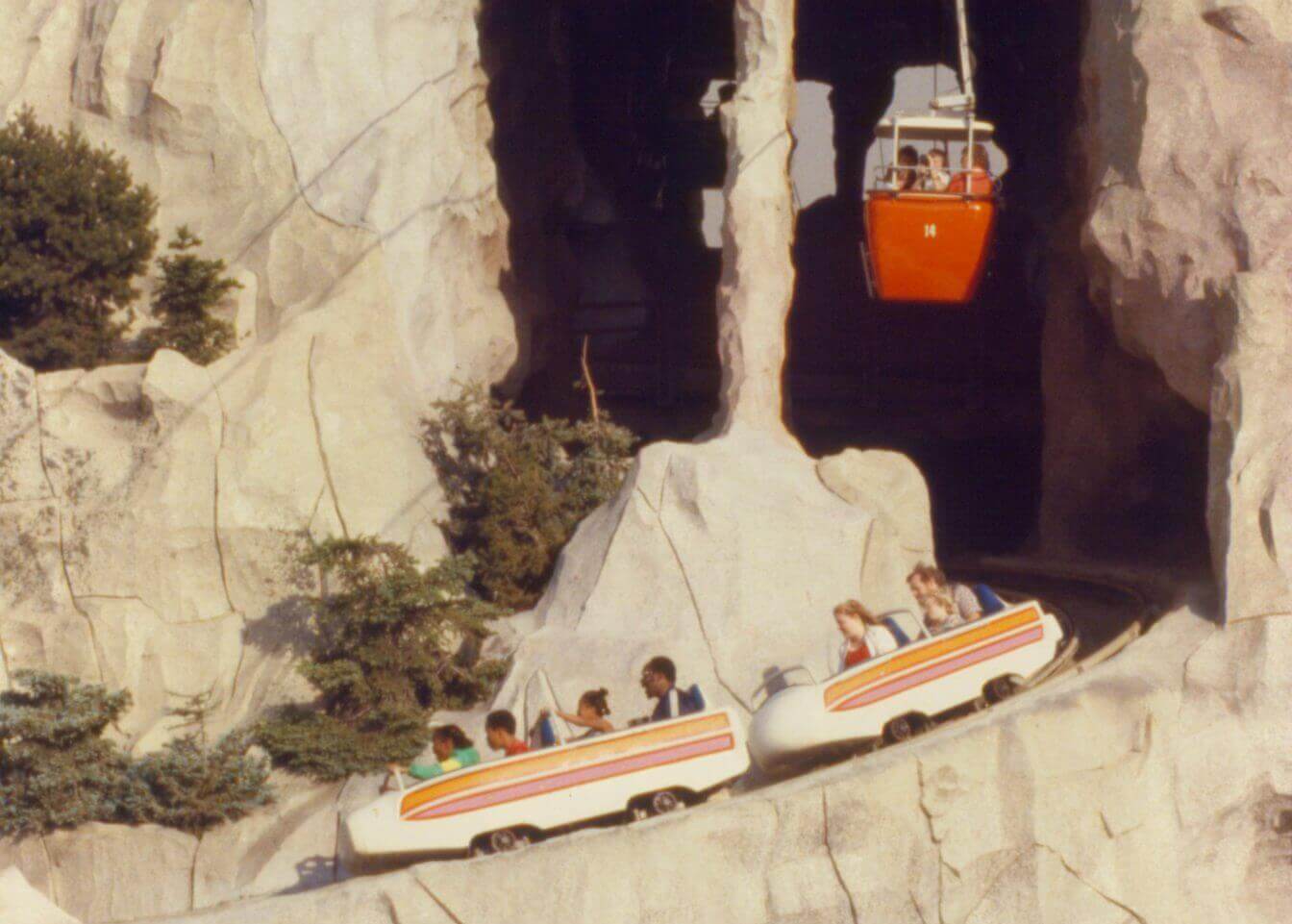 A popular myth holds that the court was included to keep Disneyland in the good graces of the local zoning regulators. Back in the 1950s, the story goes, the City of Anaheim only allowed certified sports facilities to rise as tall as the Matterhorn does. And so, to avoid a hefty fine, Disneyland rushed to install a basketball court in order to bring itself into line with the rules. Sadly, that isn't true, but there really is a small court up there.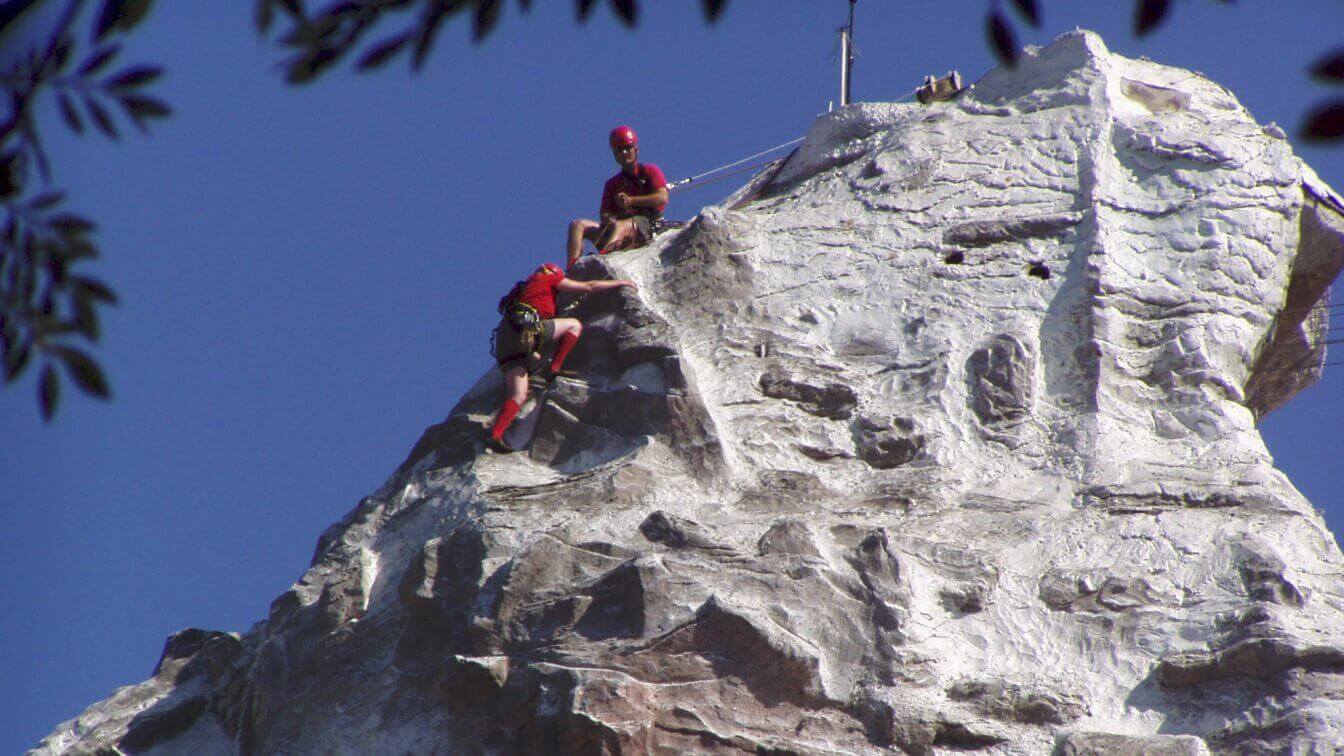 Why? Well, because there's a break room up there, and because no break room is complete without a basketball net. From time to time Disneyland hires climbers to "scale" the Matterhorn, and those climbers need somewhere to rest if it starts raining. (So, for that matter, does Tinkerbell, who sometimes zip-lines from the peak during shows.) Over time, the break room grew more complicated and more welcoming, and at some point in the early 1960s, an enterprising climber installed a basketball rim, some floor markings, and a backboard. And it's still there.