Japan has its scrapped Mount Fuji, the United Kingdom has its scrapped Thames River Ride, and Germany has — or, rather, doesn't have — the Rhine River Cruise.
First announced as the "German Rivers Cruise" in a shareholder document in 1976, long before Epcot was open (or had been built), the attraction would have taken guests on a gentle, It's a Small World-style boat journey through Germany and the Swiss Alps, into the Ruhr Valley, past Heidelberg, the Black Forest, Cologne Cathedral, and Neuschwanstein Castle (on which Magic Kingdom's Cinderella Castle is partially modeled). Unusually for a boat ride, the blueprints suggest that the riders would all have been seated sideways. This would have forced all guests to face in the same direction, and allowed the Imagineers complete control over the visual experience.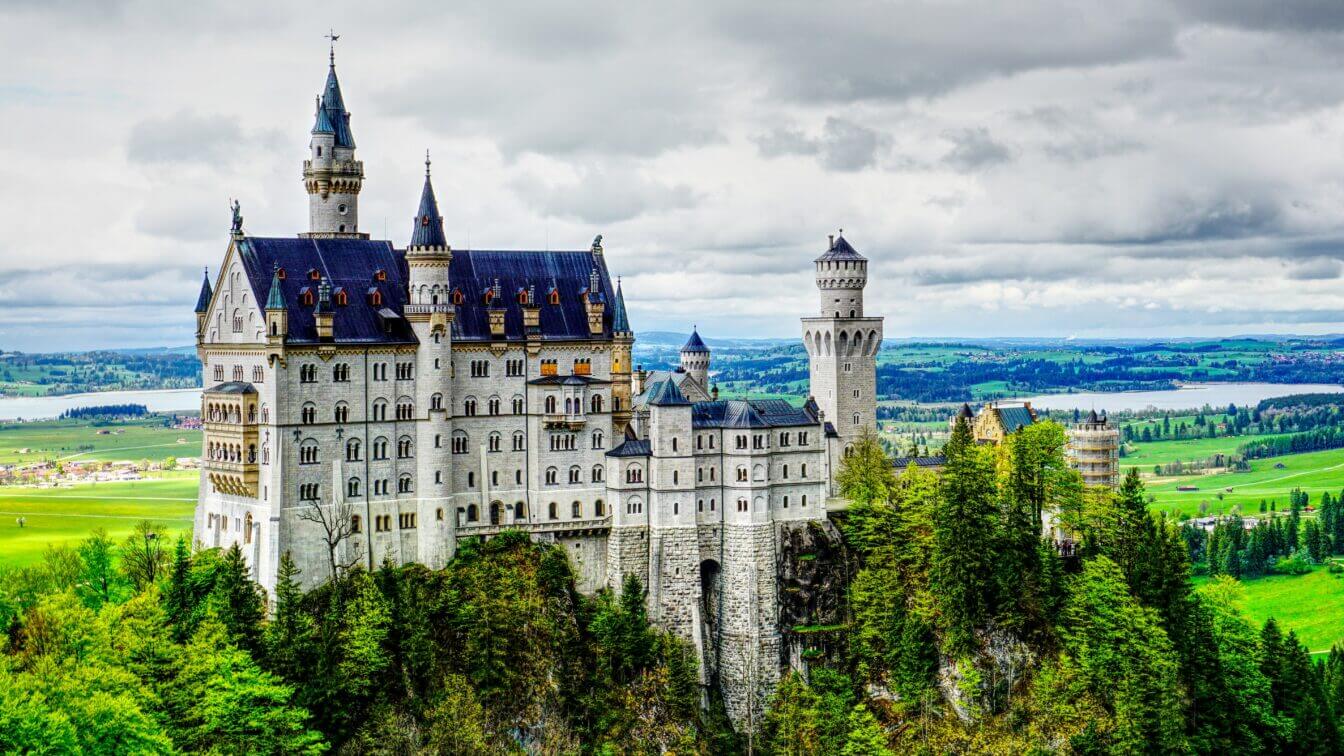 Rumor has it that Disney had got so far into the construction process before the Rhine River Cruise project was canceled that the show building had already been constructed. This isn't true. But Disney did build the large wooden doors that would have led to the queue, and then, when the initiative was scrapped, had to paint them over with a mural.
For years, Disney's Imagineers have come close to building country-themed rides around the World Showcase, only to pull back at the last moment. (The notable exception to this rule was Maelstrom, in the Norway pavilion.) Today, they seem finally to have got the hang of it. Norway now has Frozen. France now has Ratatouille. And maybe — just maybe — one day, Germany will have its own.