When Disney's Animal Kingdom was announced back in 1995, the concept art showed an area of the park called "Beastly Kingdom," which would have added a set of "mythical creatures" such as unicorns, dragons, and krakens to the contemporary animals (tigers, etc.) and the extinct species (dinosaurs) that would be found elsewhere. The enchanted land looked to be one of the most exciting parts of the new project.
But then . . . nothing happened. It was never built. The park opened in 1998, but there was no Beastly Kingdom to be seen. The Quest of the Unicorn attraction wasn't there. The Dragon's Tower rollercoaster didn't exist. The Loch Ness Landing remained a drawing. It had gone.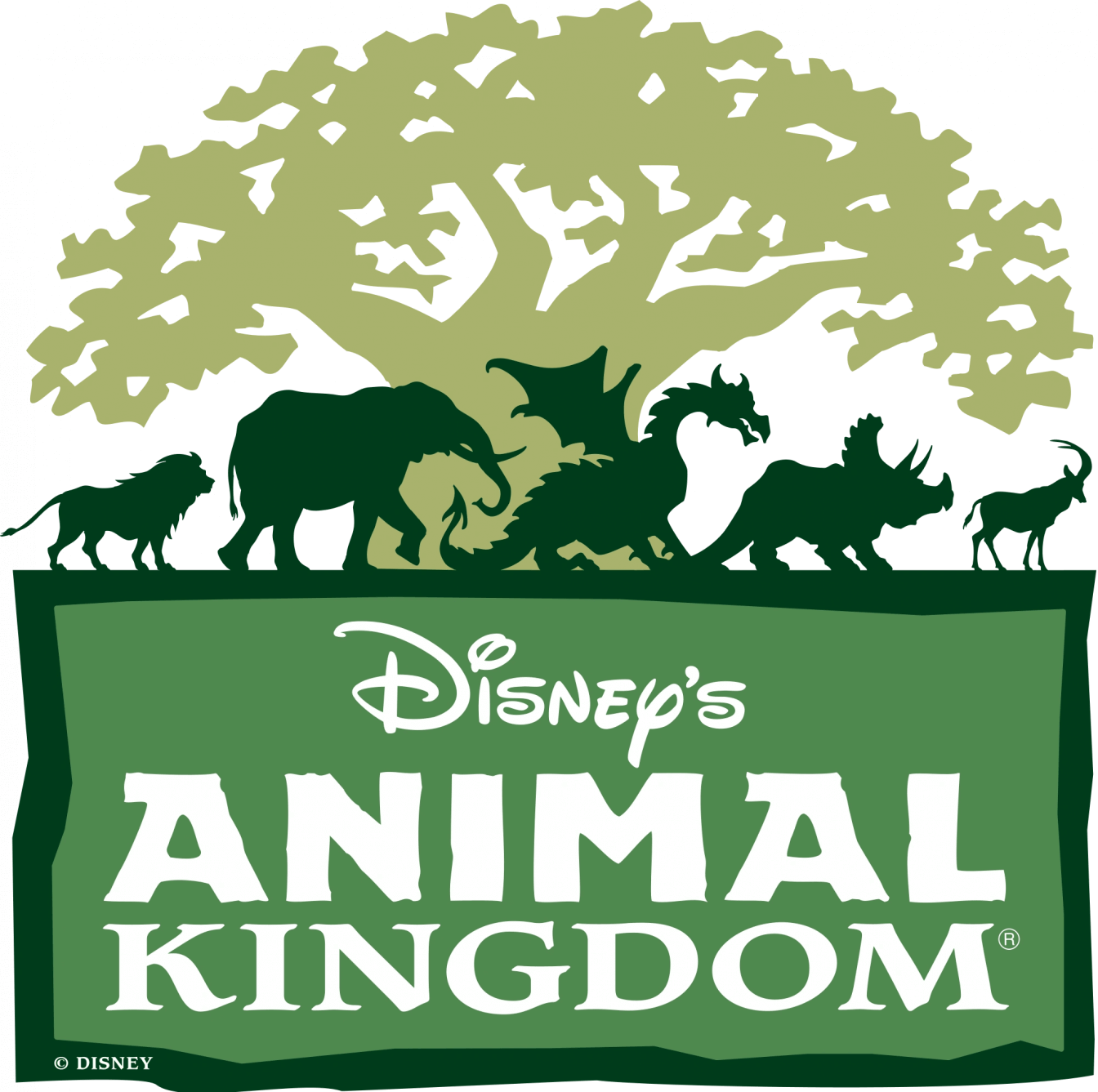 Weirdly enough, however, a host of references to the idea had remained in place. In his opening day speech, Disney's CEO, Michael Eisner, welcomed the audience "to a kingdom of animals . . . real, ancient, and imagined: a kingdom ruled by lions, dinosaurs, and dragons; a kingdom of balance, harmony, and survival; a kingdom we enter to share in the wonder, gaze at the beauty, thrill at the drama, and learn." The parking lot had a "Unicorn" section. A lair was visible from the boats on Discovery River. And the decorations above the ticket booths clearly feature a dragon — as, for that matter, did the park's original logo. But, despite these allusions, the plans stayed locked in a cabinet somewhere, never to be resuscitated.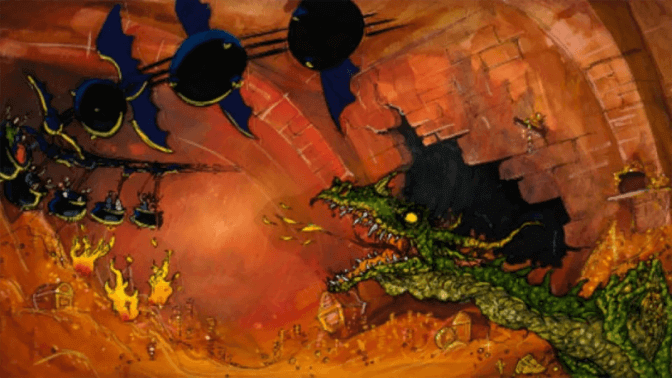 Or, at least, they almost did. Because, one year after the opening of Disney's Animal Kingdom, Universal Studios opened a new park of its own, Islands of Adventure, which had an ornately themed "Lost Continent" section that bore an uncanny resemblance to the early descriptions of Beastly Kingdom. Disney's original plan had called for the construction of a massive suspended rollercoaster, Dragon Tower, that would be themed around a dragon that lived in a castle. And, sure enough, Islands Adventure opened with Dueling Dragons, a massive suspended rollercoaster themed around a dragon that lived in a castle. Evidently, some of the Imagineers who had worked on the original project had simply driven across town with their ideas.
Two decades later, Beastly Kingdom is a dead letter. But Animal Kingdom did eventually get some mythical creatures of its own. Expedition Everest, which opened in 2006, is themed around a Yeti. And the recently added Pandora — The World of Avatar section is chock full of Na'vi, banshees, direhorses and other fantastical creatures.
Better late than never.